Born in Zambia, Africa, Ekta Solanki studied at the prestigious London College of Fashion, and opened the doors to her Bespoke Design House in 2004. She has gone on to win acclaim for her work, including three International Asian Fashion Awards for 'Best Bridal Collection of the Year' & 'Collection of the Year' for 2 consecutive years.
Couture Bridal Wear
Ekta's passion and specialism lies in her Couture Bridal Wear range; every bridal piece designed is as unique as her Bride. Her creations are sensual, romantic and quintessentially Indian. Ekta takes pride in all her clients and will not compromise on style, quality or the service she offers.
Ekta's exquisite experimentation with colour, fabric and style has earned the designer her well-deserved reputation. Her breathtaking gowns are adorned with lace and embellishment, which exude elegance and originality. Well known for her extravagant cuts and opulent embroidery, Ekta Solanki has firmly positioned herself as one of the UK's leading Bridal and Evening Wear Designers.
Her Couture label is luxurious and distinctive; each piece is hand made and finished to perfection using only the finest fabrics such as French Chiffon, Silk Duppion and French Lace. Only the highest quality of jewels and embellishments are hand embroidered onto her pieces to create a masterpiece for each woman. Her pieces are more than just a garment, but a work of art, designed to capture the essence of that woman and everything she represents.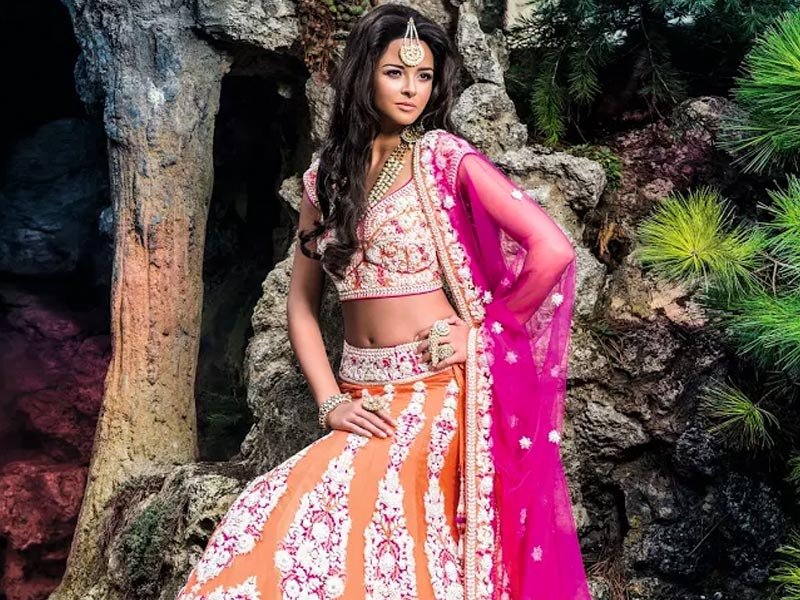 At Ekta Solanki we believe that the selection of your wedding outfit is one of the most important decisions of your life and we delight in making it an experience you will look back on and cherish forever.
Your wedding outfit represents the essence of your big day; it expresses your style, your personality and everything about you as a woman.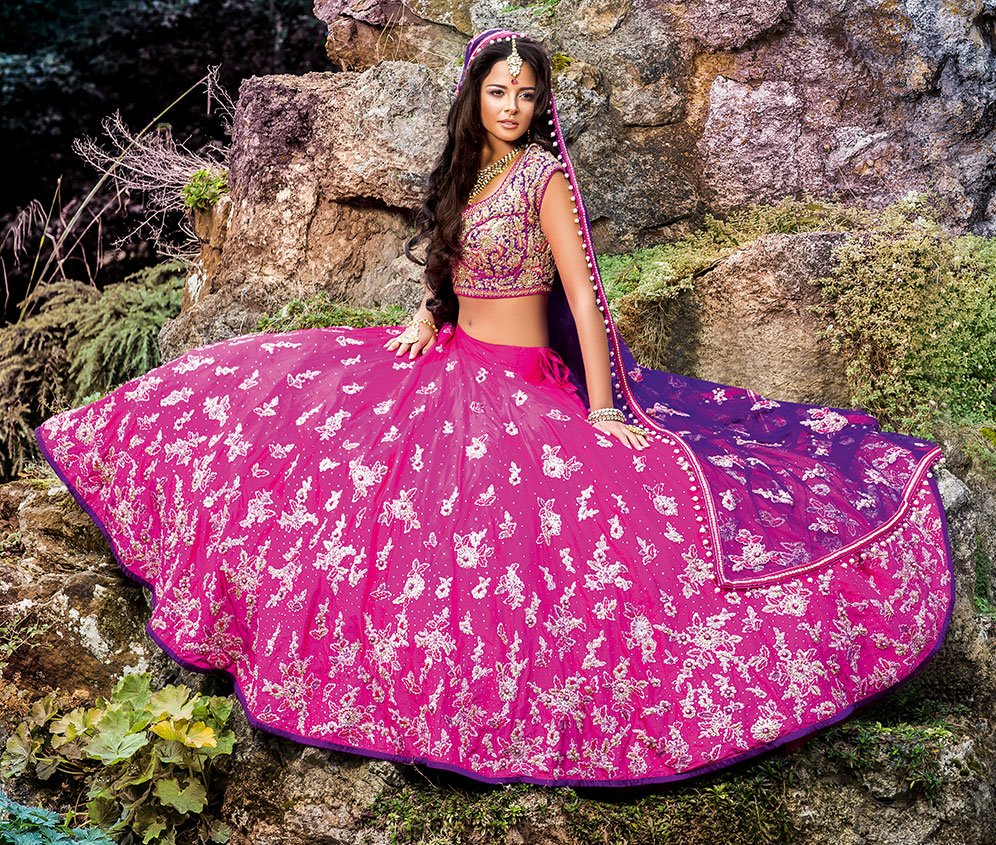 An Ekta Solanki outfit offers the experience of total indulgence in a genuinely luxurious creation. No bride should compromise on quality, style or design.