Designed, developed & produced in-house
At Ekta Solanki we know exactly how to capture that breath-taking moment, an impression that will last a lifetime, a memory stamped for eternity.
Meticulous preparation is required to turn dreams into reality. From the moment our brides walk into our luxurious showroom, brides are swept into a majestic array of colours, opulent embellishments and the finest handpicked fabrics.
The experience begins
The experience begins with a personal consultation to discuss in detail the vision and ideas. Ekta Solanki will capture your dream and start the process to make it a reality.
An idealisitic approach
Ekta's experience and knowledge will guide you on what will bring out the best colours, look, shape and feel. Ekta's effortless style and idealistic approach not only amplifies the bride's grace but also accentuates her personality. The beauty in the approach is going through all the finer details regarding the cut, fit, colours, fabrics, embroiders, embellishments and textures until Ekta has created the perfect concept for you.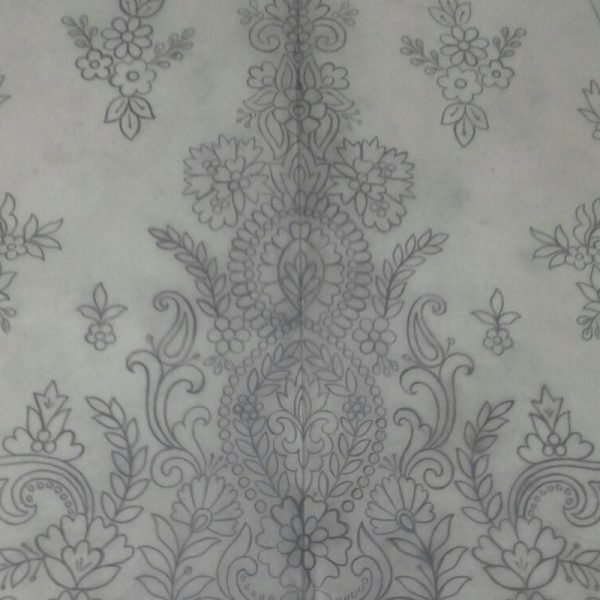 The first fitting
Once you have fallen in love the concept, our pattern masters will create a unique muslin toile for you, this will be your first fitting. This is the first step of a very exciting journey, as you will see the silhouette of your bridal piece as a blank canvas.
Production
Ekta will share a wide range of fabrics & colour samples with you, which have been specially sourced. Once finalised your fabrics and colours, your piece will go into special production. Ekta's in-house pattern masters, tailors and embroiders then painstakingly apply their skills and techniques.
Attention to detail
The pattern masters will only work on one piece at any given time requiring absolute silence & patience, not even the slightest blemish or defect escapes their eyes.
The personal touch
Ekta personally develops and oversees every single bridal piece to ensure that her signature stamp in unmistakeable. Her undisputed style is evident on each respected work of art.
Keeping you informed
Detailed images and progress reports are regularly shared so you are fully informed of the various stages from inception to completion.
The perfect decision
Upon the final fitting, it must be perfect. Ekta's philosophy has always been to supersede our client's expectations. Leaving the showroom, we are confident you have made the perfect decision.